Who is Peppi?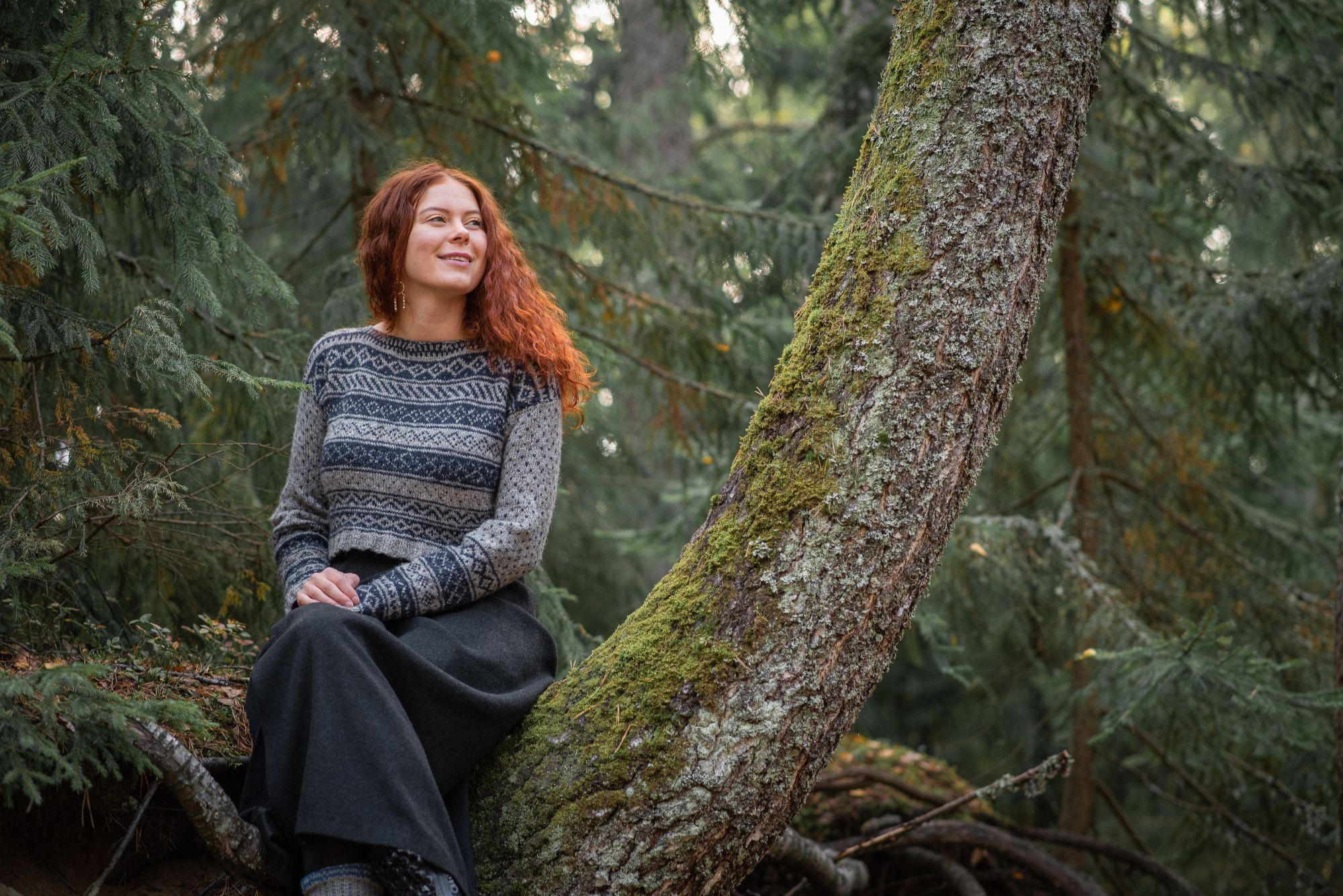 Protecting nature and the environment brought me to the Greens. I've grown up in the middle of the forest and the most important politics to me has always been fighting the climate crisis. I'm a feminist with a focus on fixing mental health issues. I'm a member of the municipal council in Espoo, member of the regional council of Western Uusimaa and I've been leading the Young Greens for two years as a chair of the board.
Before committing to leading the Young Greens, I was working as an expert in energy issues and I'm finishing my master studies in Advanced Energy Solutions in Aalto University. My studies started in wood processing and my work experience includes a paper factory and a dangerous waste processing plant. Having grown up in an agricultural entrepreneur family, ensuring food production and security of supply in Finland are important to me.
Energy Politics
The ongoing energy crisis is far from solved and I feel my background as an energy professional and excellent knowledge of energy politics would be able to help. How the industry and municipalities use energy is critical in our goal of achieving a coal negative Finland. Bad energy politics could prevent reaching this goal, good energy politics on the other hand can enable a green transition in a financially sustainable way. By investing into wind and small nuclear energy now, Finland can in the future be a country, who produces exports like steel and fertilizers with clean electricity and hydrogen to continue funding the welfare state.
Mental health
In these elections, mental health issues should be among the top themes. We young people can't take it anymore. Just improving mental health services is not enough, therapy guarantee and free psychotherapy education are essential investments, but they don't fix the untenable foundations of our society. The stress felt by especially young people must be alleviated by making it easier to get into education, change careers and by improving social security. In a situation where people are seeking for help, we've already failed in preventing the problem, which would often be the cheapest solution. Help for mental health issues should also be equally attainable for all. In a welfare state, everyone should feel good mentally.
Forests
Finland is a land of forests and that's where our riches lie. In my personal life, many aspects are based on the forest. I've lived and grown surrounded by forests, studied processing wood and I own forest myself. When I was starting my education in Otaniemi, I learned how to boil cellulose pulp and how sideflows at cellulose factories can be utilized. Even before my studies I was sceptical whether we're using this resource optimally and along my studies it became clear that the answer was no. Our carbon neutrality goals rely on strong carbon sinks, but the carbon sinks created by our forests have crashed in efficiency due to historically high rate of logging. Wood is a versatile and valuable raw material, contributing to pharmaceutical production, textiles and chemistry products. But we must limit the usage of forests to a sustainable level. Instead of increasing logging, we must make sure the wood produces as much value as possible, to keep concerns of biodiversity and the needs of the wood industry from clashing.
The loss of biodiversity is accelerating thanks to global warming, but the largest reason is in land usage. The more area people harness for production and residential use, the less space is left for nature. Biodiversity will continue to decrease in the coming years at an ever accelerating rate and this will end up hurting humanity as a whole, as we're a part of nature and can't live separate from it. That's why especially the last old forests must be preserved as nature reserves.